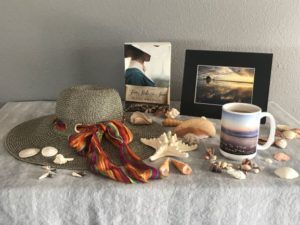 Kate Breslin's fourth book was released in early March. Since I enjoyed the first three, For Such a Time, Not by Sight, and High as the Heavens, I anticipated her new story to captivate as well. Far Side of the Sea, by Kate Breslin, is Historical Fiction at its finest and exceeded my expectations.
Kate weaves a WWI tale of intrigue, drama, suspense, romance, and faith-filled miracles that takes wounded British soldier, Lieutenant Colin Mabry and brother of Grace Mabry from Not by Sight, into danger. He travels three countries as his adventure unfolds. Colin struggles through deception, disappointment, loss, and fear while looking for answers, acceptance, honesty, love, and miracles.
As I read Far Side of the Sea, I found myself talking to the characters. "Don't do it." "Oh, no!" "Be strong." "I knew it." "Stay!" "Have faith." "Sweet." I'm one who guesses what's going to happen in many stories, but Kate managed to keep me in the dark. In fact, on one page, I was shocked twice.
Some of my favorite quotes from the book:
Humorous — "Why do women wear such hats? I imagine you must get headaches from all the weight on your head."
Adventurous — "For the first time in his life, he was feeling just a bit reckless."
Profound — "…what lay in the heart mattered more than what the world saw on the outside."
Hopeful — "If she had faith, perhaps miracles would happen."
Disappointment — "Duty and love. Sometimes they do not mix."
Cutest exclamation — "Titan's teeth."
And finally, thanks to Kate for the unexpected Bible quote that encouraged me with a current balance problem — "For you, Lord, have delivered…my feet from stumbling."
Surprise after surprise, Kate Breslin's latest book kept me captivated and mesmerized. I highly recommend Far Side of the Sea.